Curcumin Softgels conține 95% extract din rădăcină de turmeric

Curcumin Softgels este un extract de rădăcină de turmeric (Curcuma longa) sub formă de capsule gelatinoase moi (softgels) care au o solubilitate excelentă. Turmericul este o rădăcină similară cu ghimbirul, care este cunoscut mai ales în bucătăria asiatică, datorită efectelor sale antioxidante. Culoarea sa specifică galbenă se datorează uleiului eteric, care include curcumina. Fiecare capsulă gelatinoasă moale are cel puțin 95% curcuminoide cu un conținut de 450 mg și pe lângă curcumină, conțin demetoxilurcină și bisdemetoxicurcumină. Curcumin Softgels este potrivit și pentru persoanele cu intoleranțe și alergii, deoarece este fără gluten, lapte, soia și nuci.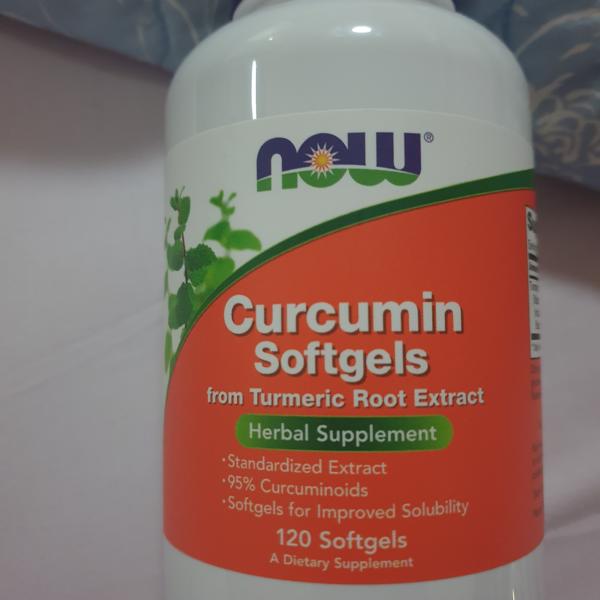 Curcumin Softgels și beneficiile sale
este un extract standardizat
95% extract din rădăcină de turmeric
este bogat în curcuminoide
se prezintă sub formă de capsule gelatinoase moi și bine solubile
Ingrediente
Ulei de floarea soarelui, capsulă gelatinoasă moale (gelatină, glicerină, apă, sorbitol, culoare caramel), ceară de albine și extract de rozmarin (frunză).
Mod de administrare
Luați 1 capsulă gelatinoasă moale (softgel), de 2- maxim 4-ori pe zi în timpul mesei.



Supplement Facts
Serving Size: 1 Softgel
Amount Per Serving
%Daily Value
Turmeric Root Extract (Curcuma longa) [Standardized to min. 95% Curcuminoids (450 mg) (including Curcumin, Demethoxycurcumin and Bisdemethoxycurcumin)]
475 mg
*
*Daily Value not established.
Atenție
Destinat persoanelor adulte. Consultați medicul dacă sunteți gravidă / alăptați, luați medicamente, aveți o problemă medicală sau aveți probleme la nivelul ficatului, vezicii biliare sau tractului gastro-intestinal. A nu se lăsa la îndemâna copiilor. După deschidere, depozitați într-un loc rece și uscat.